Hope Brook School ex-Head Hits Headlines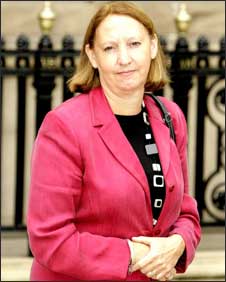 Rowena Brace, the ex-Head of Hope Brook Primary School has been making the news in all the national newspapers, on local television and even some international papers today, over her dismissal from the school back in 2007. The General Teaching Council for England, held in Birmingham, heard the case and reached the decision to only issue her with a reprimand (the lowest sanction - which means she is allowed to go back to teaching immediately). The GTC also issued the statement: "We are satisfied that, in relation to the facts found proven, Mrs Brace's conduct fell short of the standards expected of a registered teacher and was a breach of the standard of propriety expected of the profession. Accordingly she is guilty of unacceptable professional conduct."
Mrs Brace faced four counts of misconduct in which she is accused of bullying and creating a climate of fear within the school, and reducing the staff to tears. It also examined claims that in the spring term of 2005 she inappropriately allowed some pupils extra time to complete a SATs reading test and that in July 2005 she improperly revised the Foundation Stage Profile results, in the hope of making the school look better. The accusation all the papers headlined on though was that she spent ten minutes calmly finishing her lunch while a pupil lay in agony crying for help with a broken leg on the football pitch, ignoring pupils' pleas for help before phoning the child's father instead of calling an ambulance.
The tribunal found one complaint of bullying was proved – but four were dismissed. Mrs Brace was also proved to have altered test scores and allowed pupils extra time to finish SATS test after an alleged disturbance outside a classroom. The most serious complaint, that a child who broke his leg was left in pain while she finished lunch, was proven. However, the tribunal ruled her actions were not malicious but 'errors of judgement'. Mrs Brace has the right of appeal to the High Court within 28 days.