Polling Day and Results' Day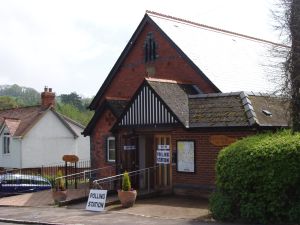 Polling Day comes to Longhope with The Latchen Rooms open for local residents to cast their vote in the General Election. The morning dawned wet - which isn't good news generally for a good turnout of voters, but by midday the sun was trying to break through, and around 250 residents had already been to vote.
This is a classic marginal seat which the Tories captured from Labour (Diana Organ) in 2005, but with a majority of only just over 2000, so it promises to be the scene of one of the toughest battles in the whole of the UK. Longhope voters have to choose from five potential candidates for the Forest of Dean ward. They are:
Chris Coleman - Liberal Democrat
Tim Congdon - UKIP
James Greenwood - Green
Mark Harper - Conservative
Bruce Hogan - Labour
The Polling Station opened at 7.00am and will close at 10.00pm tonight, so make sure you exercise your right to vote, but do so wisely. The future of our village is in your hands!!
The Results
Mark Harper - Conservative - 22,853 - 46.9%
Bruce Hogan - Labour - 11,789 - 24.2%
Chris Coleman - Lib Dem - 10,676 - 21.9%
Tim Congdon - UKIP - 2,522 - 5.2%
James Greenwood - Green - 923 - 1.9%
Overall turnout: 48,763
Longhope turnout: 72%