Geo Sandoe Cup Final Replay
Longhope 0 - 1 Broadwell

Can you see him yet?

(After Extra Time)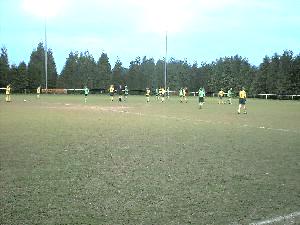 Only a replay and extra time in both matches could separate these two well-matched sides. A 20-yard free kick ten minutes into extra time won the match for Broadwell, just as the crowd were starting to look forward to the penalty shoot-out.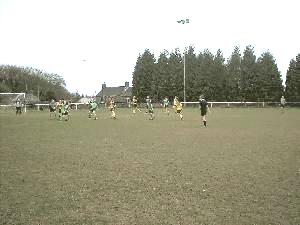 Neither side could find an opening in the first half, with Broadwell being caught offside on a number of occasions. Both teams seemed to be trying to waste time by hoofing the ball into the next field rather than trying to score a goal.
The second half started more brightly, with both sides now trying to break down the other's defence. Play swung from end to end, but neither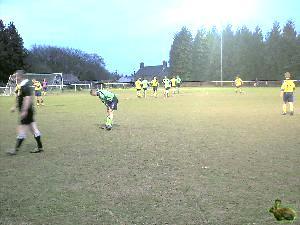 goalkeeper had to make a save. The crowd awaited the reappearance of the rabbit from the first match, but sadly he never arrived. In extra time, Broadwell took the lead from a well-struck free kick taken from the far corner of the box. Broadwell started to take control and had a number of opportunities to put the result beyond doubt. The same player missed two absolute sitters with no-one around him, and Longhope goalkeeper Tony Poole made an excellent tip-over save from close range.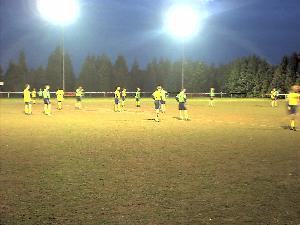 Longhope started the better side in the second period of extra time, going all out to equalise and force penalties. Sadly, the equaliser never came, although it wasn't without trying. Broadwell's keeper made a few saves, although on most occasions the ball went straight to him. Although beaten, the Longhope players can be proud of the fact that they did not disgrace themselves against a side from two divisions above them. They did extremely well to firstly get to the final, an achievement in itself, but also to take a first division team to extra time twice.
Well down boys, the whole village is proud of you.