News
"We'll Meet Again" Concert
The "Friends of Longhope Church" are pleased to announce that they have secured a booking for their next entertainment evening and tickets are on sale NOW!
Fiona Harrison, from Leighton Buzzard, is a costume artist with a passion for the 1940's and she will be performing songs from that era in authentic military uniforms and glamorous evening gowns. Fiona's "We'll Meet Again" experience is said, by many, to be Britain's finest professional 1940s show. She is able to perform songs which cover the whole spectrum of the 40s music from Big Band and Swing, Lindy Pop to sing-along music of yesteryear. On stage, Fiona is a true professional, combining close harmony work with authenticity.
This 'must see' event will be held at Longhope Church on Saturday 17th May 2014, where it's unique acoustics and ambiance will offer the audience the opportunity to take a trip down memory lane and share in, what can only be described as, a truly memorable evening.
Tickets are on sale now at £10 per person (£8.00 if you are a member of "The Friends of Longhope Church") – the price includes a complimentary glass of wine and canapés. To book your tickets please call Tina on 01452 831235 or from any committee member of "The Friends of Longhope Church."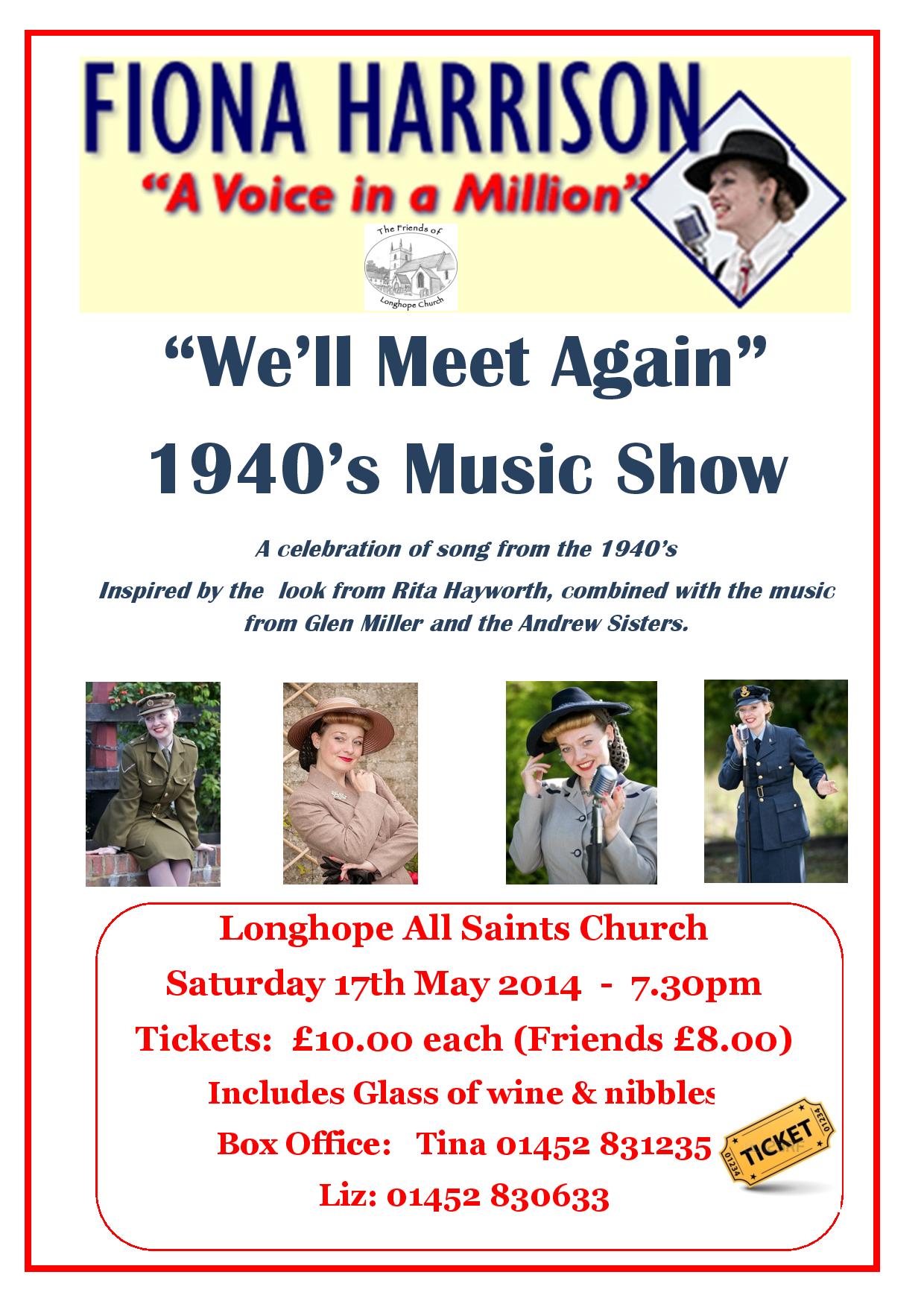 © 2000-2016 The Longhope Village Website www.longhopevillage.co.uk