Welcome to the virtual tour of the village of Longhope. Below is a map of the parish that we will use to highlight where each of the places on the tour is located. Please note that these pages were thrown together in a hurry and aren't completed to their full potential at present.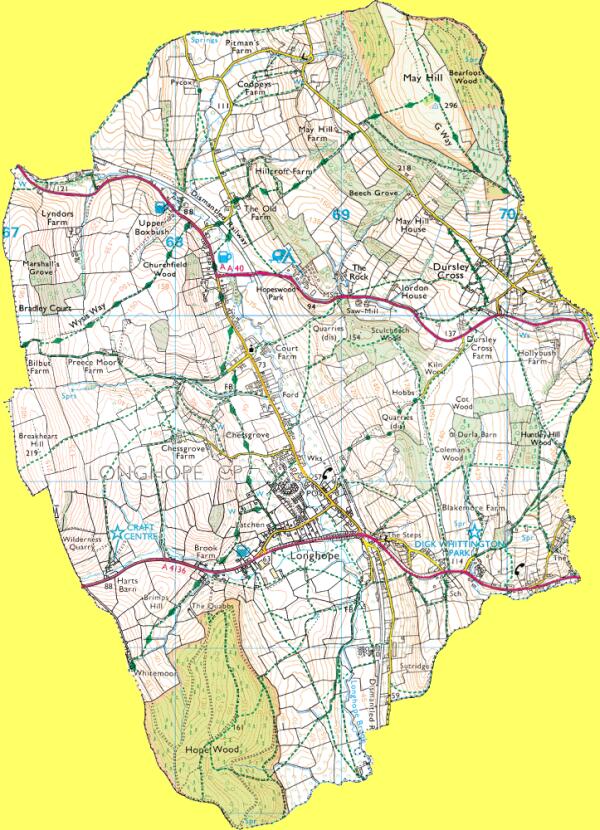 Image produced from the Ordnance Survey Get-a-map service. Image reproduced with kind permission of Ordnance Survey and Ordnance Survey of Northern Ireland.
"We put Longhope on the Internet"
http://www.longhopevillage.co.uk/Tour/index.asp
© 2000-2012 The Longhope Village Website
This web page is licenced for your personal, private, non-commercial use only. No automated processing by advertising systems, or otherwise, is permitted.